Speciality: Aesthetic and Prosthetic Dentistry (C.D.O.R) (Cirujano Dentista Especialista en Odontología Restauradora y Estética)
Dentist License Number: 2250276
Especialist License Number: AE01171
Speciality: Orthodontist (C.D.E.O.) (Cirujano Dentista Especialista en Ortodoncia y Ortopedia Dentomaxilofacial)
Dentist License Number: 3595307     
Especialist License Number: 5315970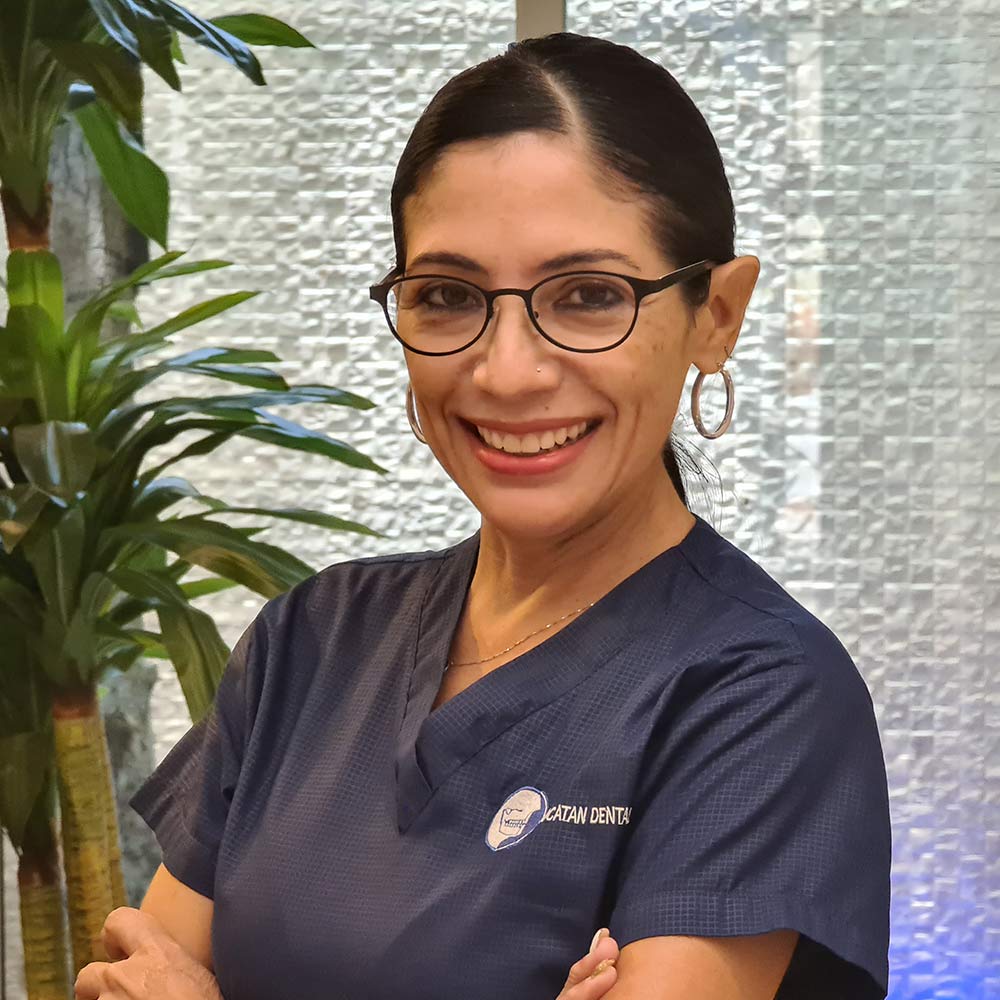 Speciality: Especialista en Rehabilitación Bucal (C.D.E.R.B) (Cirujano Dentista, Especialista Rehabilitación Bucal)
Dentist License Number: 5227501


If you are livng in Merida or planning a visit I would highly recommend Yucatan Dental for any of your dental needs.
Yucatan Dental is clean and comfortable
We have been going to Yucatan Dental for three years now. We are Americans living and working in Merida, Mexico and are so happy to have found Dr. Ruz and Dr. Claudia. Shortly after we arrived our 12 year old son, Dallas, needed some major work done on a tooth but he did not speak much English. We found Dr. Ruz on the internet and read that he spoke English. This made our son\'s first visit to a dentist here in Mexico so much easier. Dr. Ruz speaks english very well and is a wonderful doctor! We have been going to his office ever since. We have also seen Dr. Claudia and she is an excellent doctor as well! The office of Yucatan Dental is clean and comfortable and the staff is friendly and very gentle.
Personal Atention
"I do enjoy visiting Merida as well as having dental work done by Dr Jesus. The personal attention I received there is something I have not found in this country."
Clean, modern and Sterile
"I've written about Dr. Jesus Sanchez before. His office, in the heart of Merida's central historic district, is clean, modern and sterile. He has the latest in dentistry equipment. Most importantly to me, dental chicken that I am, his chair-side manner is unmatched. No dentist anywhere has ever made me as comfortable."
The true professionals
"We found Dr. Sanchez and his two colleagues—Dr. Israel Martinez, who took care of me, and Dr. Rodrigo Flores, who took care of Françoise—to be efficient and wonderful people to deal with. They use first-class equipment and Dr. Sanchez speaks excellent English...We Saved $4,296 USD on our dental care by going to Merida."
Great Recomendation
"A friend/co-worker of mine recently returned from a few weeks on a second visit to Isla Mujeres, which I initially recommended to him. While he was there, he also went to see Dr. Jesus! He's very pleased. He got an old graying fake tooth replaced in the front and now it looks great."
The best clinic in town
"Dr. Jesus and his team have been a pleasure to work with. I had veneers done in California years ago that were never quite right, and fell off on occasion. Dr. Jesus replaced those veneers with eight beautiful crowns that look and feel completely natural. The best part is that the whole process only took a few weeks, and cost less than $2000 US!"